Sewing is one activity that not so many adults think of doing especially in their prime. Research, however, established that there are several benefits of stitching to the adults. It not only helps them with the physical health but also with the memory and the mental health.  Sewing can be quickly learned and the more an individual practices, the better he becomes in matters sewing.
Focus
Sewing helps the adults to focus on a particular task. Most of the sewing projects typically take time which allows the adults to develop focus. This explains why most of the tailors are usually focused.
When adults focus, their concentration will equally be enhanced. When the concentration of an adult increases, he will be able to apply it to the other aspects of life. People who have a better focus and concentration do better in school and the on the roles that they are assigned.
Hand-Eye Coordination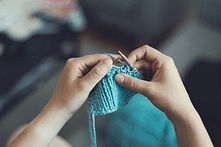 Sewing helps the adults to develop the hand-eye coordination. Tailoring may require you to make use of a small needle and thread to make stitches.
When you do this on a regular basis, the eye coordination will improve. When the hand-eye coordination improves, you will be able to handle various tasks in your life that requires the skill.
Self-Confidence
By learning how to sew, you will have to take up several projects that like repairing or designing various attires. Human beings get excited whenever they accomplish something great. When you complete specific projects, you will feel positive about yourself which will bring positivity into your life.
Sewing has similar benefits to individuals who go out for various physical activities. Stitching will help in developing a stronger cognitive sense which will positively impact the social and emotional well-being of an individual.
Dementia
Dementia is one of the ailments that many adults get in their advanced age. Sewing has been found to be helpful in the prevention of dementia in the advanced years. Sewing involves doing small tasks and piecing them together for the project that you are working on.
By going so, you exercise your brain which will easily recollect some of these events. When the mind is sufficiently exercised, you will get rid of the ailments like dementia.
Builds Creativity
Last but not least, sewing helps in developing creativity. The tailors are some of the creative [eople because of the designs that they have to pull for their clients. Stitching gives individuals an opportunity to learn new things and in so doing the individuals become creative.…